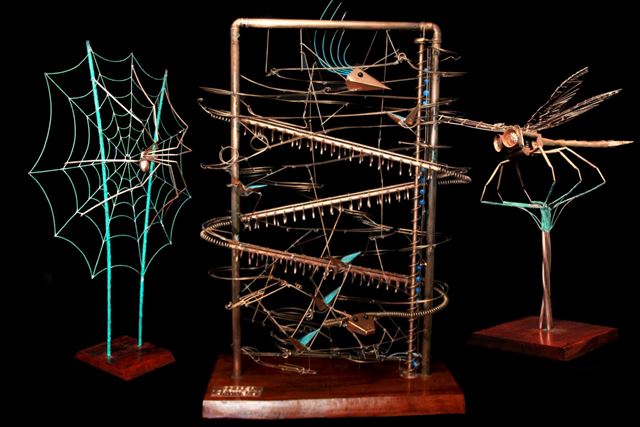 67cm x 120cm (Middle part) Spider: 112cm x 144cm
The idea behind this piece:
Insects are machine like creatures and fascinating. When I made copper critters I had to make two insects. I had a daddy long leg sitting on my copper plate and every time I needed a piece off copper I had to work around this spider as it got bigger and bigger. The dragon fly is my favourite insect so I made the wingspan offthe dragon fly the same as the Meganeuropsis, a ancient genus off the griffinfly and represents the biggest known insect off all time. It lived about 200 to 300 million years ago.
The run part off the sculpture is what brings it all together to give it movement.